Pelatihan Customer Satisfaction – Jakarta |
Trainer: Dr. Dwi Suryanto, MM., PhD.
Tempat : Hotel Noor Jalan Madura No. 6 Bandung 40115
Tanggal : 18 – 19 Juli 2019
Waktu : 09.00 – 16.00 WIB
Biaya : Rp. 3.800.000,-
Trainer : Dr. Dwi Suryanto, MM., Ph.D
Jadwal-jadwal  Pelatihan:
22 – 23 Agustus 2019

19 – 20 September 2019

22 – 23 Oktober 2019

21 – 22 November 2019

17 – 18 Desember 2019
Deskripsi
Adanya persaingan yang betul-betul berat pada waktu sekarang ini, apalagi pada masa kemelut finansial internasional, menyajikan customer service yang super bukan lagi sekedar benefit tambahan.
Ini telah merupakan tugas yang tidak dapat dielakkan lagi. Pelanggan yang tak senang dengan servis perusahaan anda, konsumen anda akan dengan tanpa merasa sungkan berpindah ke kompetitor anda.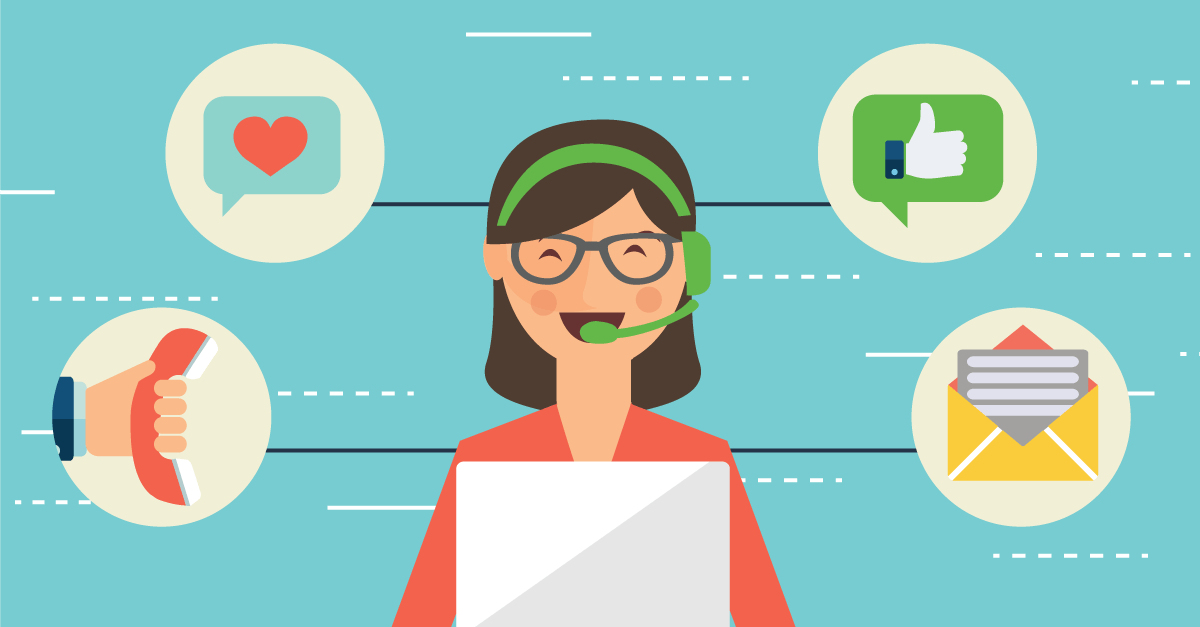 Tidak peduli bisnis anda beromzet di atas 4 ratus milyar atau perusahaan anda hanyalah punya satu karyawan, pelanggan senantiasa melihat bagaimana ia dilayani oleh korporasi. Yang konsumen beli bukan cuma produk, tetapi juga pelayanan yang kelas dunia.
Nasabah kerap kali tulus hati mengeluarkan uang lebih mahal, hadir lebih jauh, tak mudah pindah ke pesaing asal nasabah bisa berbisnis dengan perusahaan yang menghargai klien.
Mengeksplorasi bagaimana anda melayani nasabah secara mengagumkan akan berbuah pada hasil yang mengagetkan: Nasabah akan jadi alat alat jualan yang pintar bagi usaha dagang anda.
Tak peduli apakah konsumen dilayani dengan baik atau seadanya pelanggan pasti akan cerita bagaimana mereka dilayani.
Ketika orang-orang melihat betapa pantasnya perlakuan anda terhadap pelanggan, mereka akan datang ke tempat anda.
Kenapa anda harus hadir pada Pelatihan Customer Satisfaction – Jakarta |
Trainer: Dr. Dwi Suryanto, MM., PhD. ini?
Jawabnya mudah: Menyajikan great customer service memerlukan harga yang cukup murah dibanding mempersiapkan service yang seadanya. Jelaslah diperlukan biaya yang jauh lebih besar untuk memperoleh konsumen baru dibanding menjaga nasabah yang sudah ada.
Pelanggan akan lebih setia kepada perusahaan anda sekiranya mereka diperlakukan dengan istimewa. Kesimpulannya pelanggan yang merasa puas cenderung lebih ingin menjaga relasi dengan perusahaan anda dibanding dengan pelanggan yang tak puas.
Pelatihan ini akan meningkatkan produktivitas, efisiensi dan efektivitas layanan perusahaan anda kepada klien. Jelas lebih gampang dan lebih cepat mempersiapkan layanan yang disukai konsumen dibanding memuaskan nasabah yang telah terlanjur tidak puas…
Manfaat Mengikuti Pelatihan Customer Satisfaction – Jakarta |
Trainer: Dr. Dwi Suryanto, MM., PhD.
Setelah menghadiri pelatihan ini diharapkan anda akan:
Sanggup memahami prinsip-prinsip service pelanggan yang unggul. Anda akan mempelajari mengelola image dan sopan santun anda. Anda akan memahami bagaimana sikap positif anda akan mempengaruhi persepsi pelanggan kepada perusahaan anda.
Sanggup berkomunikasi secara tepat sasaran dengan pelanggan. Anda akan mahir memilih kata-kata yang tepat dan melakukan eye contact yang tepat sehingga klien merasa hangat dan nyaman dilayani oleh anda.
Sanggup mengajukan pertanyaan yang tepat dan juga menanggapi pertanyaan dengan efektif sehingga konsumen akan menjadi merasa dibantu oleh anda.
Mampu mendengarkan dengan efektif. Dengan mendengar pelanggan secara tepat sasaran, pelanggan akan merasa diperlakukan dengan profesional dan merasa anda berada pada sudut pelanggan, bukan cuma membela perusahaan anda. Dengan sikap seperti itu klien akan merasa dibantu dan cenderung puas dengan layanan perusahaan.
Sanggup membangun rapport yang tepat sasaran dengan pelanggan begitu anda mulai berjumpa dengan nasabah. Pelanggan akan merasa direspeki oleh anda. Dengan perasaan seperti itu pelanggan akan merasa bahwa anda hadir di sana untuk membantu memecahkan masalah yang dihadapi oleh pelanggan.
Mampu menangani pelanggan yang berbeda-beda. Pelanggan memiliki karakter yang berbeda-beda dan menuntut perlakuan yang berbeda. Saat anda trampil menangani pelanggan yang berbeda-beda itu, maka nasabah akan merasa dihormati oleh anda.
Materi Pelatihan Customer Satisfaction – Jakarta |
Trainer: Dr. Dwi Suryanto, MM., PhD.
Dalam pelajaran customer service ini, pengajar akan menjelaskan hal-hal:
Dasar-Dasar Pelayanan Pelanggan
Mengetahui demikian penting kesan pertama. Pelanggan akan melihat anda lebih dulu, barulah mereka kemudian mendengar anda. Peserta pelatihan sepatutnya menyadari pentingnya penampilan…
Demikian pentingnya sopan santun dalam pelayanan klien. Anda akan menguasai teknik-teknik istimewa untuk meningkatkan taraf sopan santun
Sikap adalah segalanya. Bagaimana anda dapat benar-benar percaya pada diri sendiri, membuka diri sendiri pada orang lain dan bukan stereotype.
Melaksanakan hal-hal yang benar, termasuk budi pekerti. Anda patut bisa jujur, mengerjakan hal-hal yang benar (do the right thing), dan bertanggung jawab terhadap tindakan-tindakan anda
Komunikasi yang Efektif dengan Pelanggan
Bagaimana memilih kata-kata yang tepat, nada yang tepat dan memelihara agar bicara anda tetap professional
Tindakan Anda Lebih Terlihat dibanding Kata-Kata Anda. Lakukan tatap mata dan jaga postur tubuh anda secara baik dan bagaimana memelihara agar energi anda secara konsisten prima
Bagaimana memanfaatkan bahasa lisan secara tepat sasaran, termasuk bicara secara terang, dan menghindarkan menggunakan istilah yang membuat bingung pelanggan
Teknik-teknik mengajukan pertanyaan yang tepat dan juga menjawab pertanyaan dengan jitu…
Apa yang anda lakukan ketika konsumen berkata tidak?
Bagaimana anda mendengarkan dengan penuh perhatian dan empatik…
Membina Hubungan Erat dengan Pelanggan
Bagaimana mewujudkan rapport dengan cepat pada waktu anda mulai berbicara dengan konsumen
Bagaimana dapat berinteraksi secara positif dengan nasabah
Teknik mengetahui dan mendalami kebutuhan konsumen
Bagaimana membuat nasabah anda merasa demikian direspeki oleh anda dan perusahaan anda…
Bagaimana menjaga pergaulan harmonis yang berkelanjutan (metode-metode mengingat nama pelanggan, ingat preferensi konsumen dll)
Tips menangani pelanggan yang berbeda-beda
Face to Face Contacts
Cara mengucapkan salam yang hangat terhadap nasabah
Metode-metode efektif menolong nasabah
Bagaimana mengakhiri komunikasi dengan nasabah sehingga pelanggan memperoleh image yang memuaskan
Telephone Contacts
Metode-metode menyiapkan telinga supaya lebih berkeinginan mendengar konsumen
Memilih ungkapan pembuka di telpon
Bagaimana membantu pelanggan via telpon
Bagaimana menghentikan kontak telpon dengan anggun, menyentuh hati dan menentramkan nasabah
E-Commerce Contact
Memahami apa yang diharapkan oleh E-customer…
Prinsip-prinsip komunikasi tepat sasaran via surat elektronik…
Cara Mengatasi Pelanggan yang Sulit
Menemukan alasan pas kenapa konsumen berang dan metode mengelolanya
Metode mengidentifikasi akar problem yang sesungguhnya
Cara menyampaikan solusi yang membantu konsumen…
Tips menyadari adanya kekeliruan perusahaan
Apa saja problem yang perlu diperbaiki sehingga masalah itu tidak hadir lagi di masa yang akan datang
Target peserta:
Customer service representative, sales professionals, sales and customer service supervisors and managers, marketing professionals and managers, front line workers – intinya siapa pun yang mempunyai kontak dengan nasabah!
Untuk mendaftar pelatihan ini, silakan klik dan isi form registrasi pelatihan.
Atau anda bisa telpon atau sms kami pada no:
0813-2161-6080
atau 0851-0161-0108
atau 0819-1058-7707