Training Customer Service Excellent Jakarta – Webinar
Tempat : Hotel Noor Jalan Madura No. 6 Bandung 40115
Waktu : 09.00 – 16.00 WIB
Biaya : Rp. 3.800.000,-
Trainer : Dr. Dwi Suryanto, MM., Ph.D.
Selain diklat di hotel seperti tersebut di atas, kami juga melaksanakan pelatihan online atau webinar…
Dengan biaya lebih murah yakni Rp. 3.500.000,-
Berikut ini jadwal Pelatihan Customer Service Excellent di Bandung:
12 – 13 Januari 2021
16 – 17 Februari 2021
4 – 5 Maret 2021
29 – 30 April 2021
20 – 21 Mei 2021
3 – 4 Juni 2021
1– 2 Juli 2021
12 – 13 Agustus 2021
2 – 3 September 2021
7 – 8 Oktober 2021
4 – 5 November 2021
30 – 31 Desember 2021
Deskripsi Pelatihan
Pelatihan Customer Service Excellent ini akan mengajari Anda metode proven yang bisa dikerjakan oleh sebuah company agar supaya mereka memliki pelayanan pelanggan yang prima…
Dengan persaingan yang benar-benar dahsyat pada waktu sekarang ini, apalagi pada waktu ketegangan finansial internasional, menyediakan customer service yang nomor wahid bukan lagi sekedar benefit ekstra.
Hal ini sudah merupakan tugas yang tak bisa dielakkan lagi. Konsumen yang tidak gembira dengan pelayanan perusahaan anda, nasabah anda cenderung dengan ringan hati pindah ke rival anda.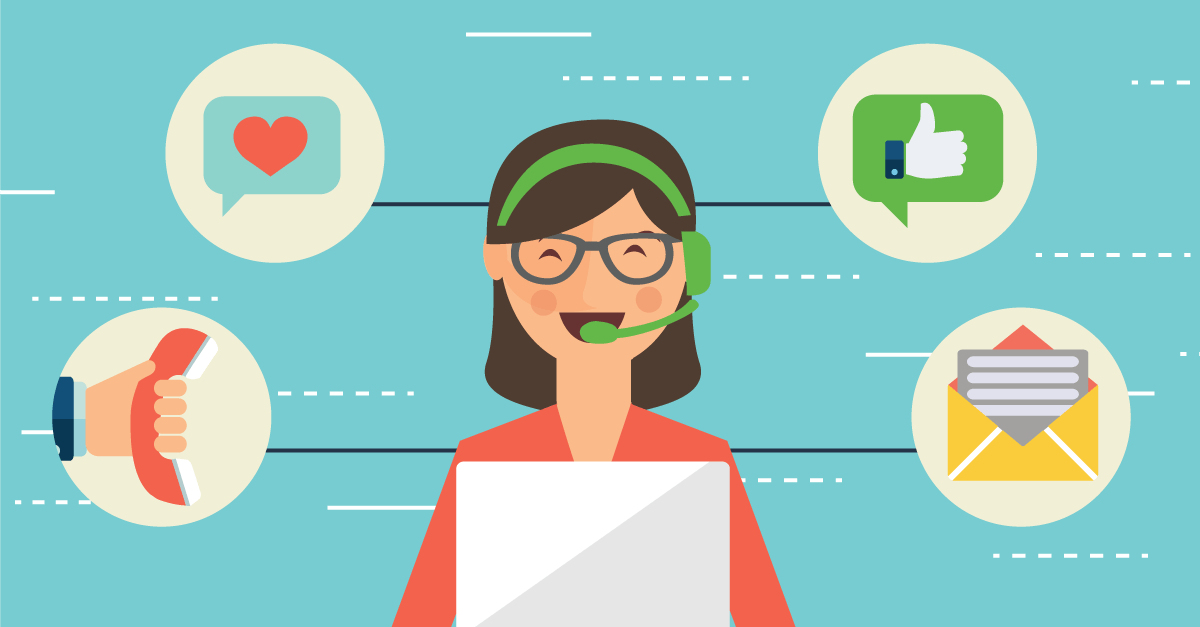 Apakah usaha dagang anda senilai ratusan milyar atau bisnis anda cuma punya sedikit karyawan, konsumen terus-menerus mengamati bagaimana dia diperlakukan oleh perusahaan. Yang pelanggan beli tidak cuma produk, tapi juga pelayanan yang berkelas.
Konsumen acap kali sanggup membayar lebih mahal, pergi lebih jauh, tidak mudah beralih ke kompetitor asal mereka bisa bertransaksi dengan korporasi yang menghargai mereka.
Mempelajari bagaimana anda melayani klien secara mencengangkan akan berakibat pada hasil yang mengejutkan: Konsumen akan jadi alat pemasaran yang mujarab bagi bisnis anda.
Tak peduli apakah klien dilayani dengan bagus atau tidak profesional konsumen pasti akan cerita bagaimana mereka dilayani.
Dikala banyak orang mendengar alangkah bagusnya perlakuan anda terhadap pelanggan, klien akan datang ke tempat usaha anda.
Mengapa anda seharusnya menghadiri Training Customer Service Excellent Jakarta – Webinar ini?
Jawabnya simpel: Mempersiapkan great customer service membutuhkan harga yang jauh lebih murah dibanding menyajikan service yang serampangan. Jelaslah dibutuhkan biaya yang sangat lebih besar untuk memperoleh konsumen baru dibanding memelihara konsumen yang sudah ada.
Pelanggan akan lebih setia terhadap perusahaan anda bila mereka dilayani dengan bagus. Pada pokoknya pelanggan yang puas cenderung lebih mau menjaga hubungan dengan perusahaan anda dibanding dengan pelanggan yang tidak puas.
Pelatihan ini akan meningkatkan produktivitas, efisiensi dan efektivitas pelayanan perusahaan anda terhadap konsumen. Jelaslah lebih sederhana dan lebih cepat menyajikan layanan yang disenangi klien dibanding memuaskan klien yang telah terlanjur tak puas…
Manfaat Hadir pada Training Customer Service Excellent Jakarta – Webinar
Setelah mengikuti pelatihan ini kami harapkan anda akan:
Mampu memahami prinsip-prinsip layanan pelanggan yang prima. Anda akan berlatih mengelola tampilan dan sopan santun anda. Anda akan memahami bagaimana sikap positif anda akan mempengaruhi persepsi pelanggan kepada perusahaan anda.
Sanggup berkomunikasi secara tepat sasaran dengan pelanggan. Anda akan mampu memilih kata-kata yang ideal dan melakukan kontak mata yang pas sehingga klien merasa hangat dan nyaman dilayani oleh anda.
Sanggup mengajukan pertanyaan yang pas dan juga merespon pertanyaan dengan tepat sasaran sehingga konsumen akan menjadi merasa terbantu oleh anda.
Mampu mendengarkan dengan tepat sasaran. Dengan mendengarkan pelanggan secara efektif, pelanggan akan merasa diperlakukan dengan profesional dan merasa anda berada pada sudut nasabah, bukan hanya membela perusahaan anda. Dengan sikap seperti itu konsumen akan merasa ditolong dan cenderung puas dengan pelayanan perusahaan.
Mampu membangun rapport yang tepat sasaran dengan pelanggan begitu anda mulai berjumpa dengan nasabah. Pelanggan akan merasa diperlakukan dengan baik oleh anda. Dengan perasaan seperti itu nasabah akan merasa bahwa anda hadir di sana untuk membantu menyelesaikan dilema yang dihadapi oleh pelanggan.
Sanggup menangani pelanggan yang berbeda-beda. Pelanggan memiliki karakter yang berbeda-beda dan menuntut perlakuan yang berbeda. Ketika anda mahir menangani pelanggan yang berbeda-beda itu, maka konsumen akan merasa dihormati oleh anda.
Materi Training Customer Service Excellent Jakarta – Webinar
Dalam pelajaran customer service ini, fasilitator akan membahas hal-hal:
Pondasi Dasar Customer Service
Mengetahui pentingnya kesan pertama. People see you first, hear you second. Peserta pelatihan mesti memahami demikian penting penampilan…
Demikian pentingnya tata krama dalam service nasabah. Audience akan mahir metode-metode istimewa untuk menambah kualitas tata krama
Karakter adalah yang terpenting. Bagaimana anda bisa benar-benar percaya pada diri sendiri, membuka diri sendiri pada orang lain dan tidak stereotype.
Menjalankan hal-hal yang benar, termasuk akhlak. Anda patut bisa jujur, Mengetahui dan mendalami apa yang diinginkan oleh E-customer…
Prinsip-prinsip komunikasi efektif melalui surat elektronik…
Menghadapi Customer yang Sulit
Menemukan alasan tepat mengapa konsumen marah dan teknik mengatasinya
Teknik mengidentifikasi akar problem yang sesungguhnya
Tips menawarkan jalan keluar yang membantu konsumen…
Kiat menyadari adanya kesalahan perusahaan
Apa saja problem yang perlu dibetulkan sehingga isue itu tidak muncul lagi di masa yang akan datang
Sasaran peserta:
Customer service representative, sales professionals, sales and customer service supervisors and managers, marketing professionals and managers, front line workers – intinya siapa pun yang memiliki kontak dengan pelanggan!
Pelatihan kami laksanakan dalam format video conference yang cukup interaktif.
Trainer-trainer kami telah melakukan penyesuaian materi pelatihan yang cocok untuk dibawakan secara online.
METODE PENYAMPAIAN
Kegiatan pelatihan dilakukan dengan metode video conference (live streaming).
Training berlangsung selama 2 hari, dengan jumlah total pembelajaran 10 jam (5 jam per hari).
Materi kami sampaikan dengan pemaparan, diskusi, tanya jawab, dan latihan.
KETENTUAN ONLINE WORKSHOP
Karena pelatihan dijalankan secara online, berikut hal-hal yang harus disiapkan oleh peserta
Sebaiknya menggunakan laptop, bukan smartphone. Dengan laptop jalannya pelatihan akan lebih efektif
Memiliki koneksi internet yang stabil.
Buku dan alat tulis.
Apakah platform aplikasi yang digunakan?
Aplikasi Zoom Video Conference.
Zoom bisa diakses dengan web browser, tak perlu aplikasi khusus.
Cara masuk ke video conference
Cara masuk ke video conference
Borobudur Training akan memberikan undangan berupa link.
Ketika Anda meng-Klik link tersebut, Anda akan dibawa masuk ke dalam video conference.
Petunjuk lebih rinci, lihat di sini.
Ketentuan lain
Modul pelatihan berbentuk soft copy.
Sertifikat pelatihan akan kirimkan dalam ujud fisik ke alamat / kantor peserta.
Fasilitas:
Hotel Berbintang
Sertifikat Training
Modul (Hard Copy & Soft Copy)
Training Kit
1x Lunch dan 2x Coffee Break
Konsultasi kepada trainer jika ada materi yang belum jelas
Biaya Pelatihan adalah sebesar Rp. 3.800.000,- per peserta.
Untuk mendaftar pelatihan ini, Silakan Daftar Pelatihan di sini
Atau anda bisa telpon atau sms kami pada no:
0813-2161-6080
atau 0851-0161-0108
atau 0819-1058-7707
E-mail : [email protected]
Facebook : Borobudur Training & Consulting
Twitter : @pelatihan_btc
Instagram : borobudurtraining